Pashmala Gnomes Pure Cashmere Scarf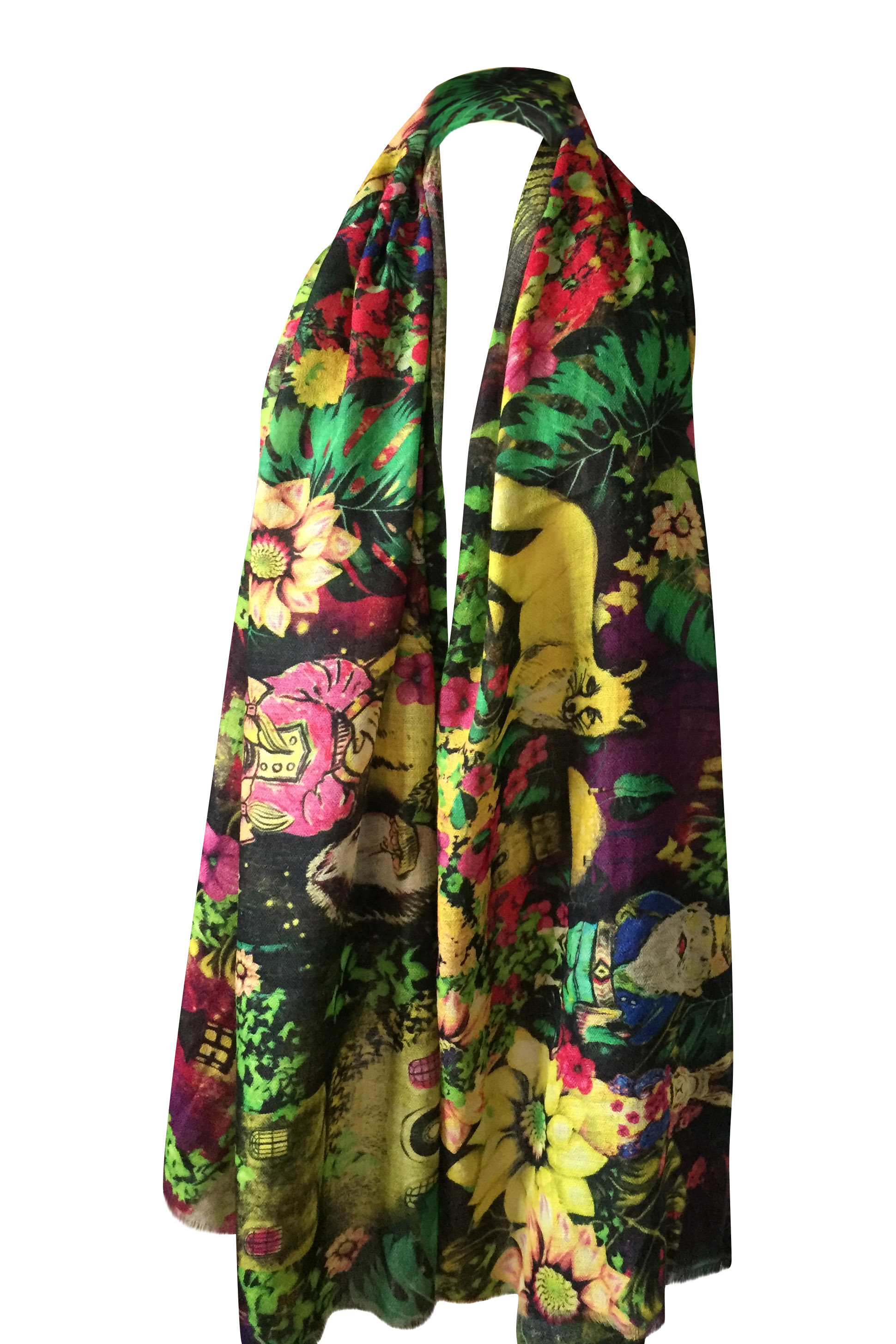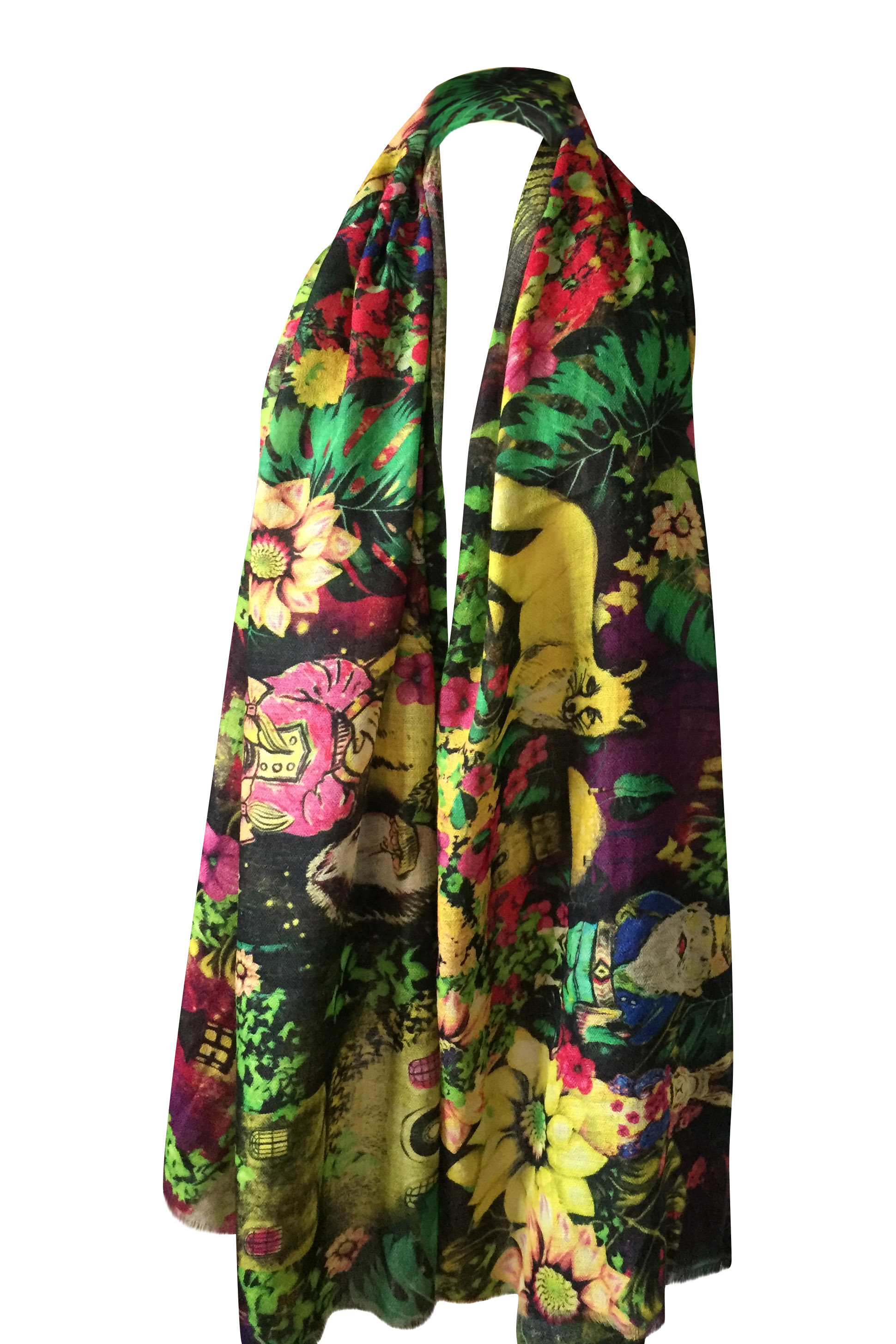 Pashmala Gnomes Pure Cashmere Scarf
A one of a kind design featuring hand drawn gnomes and woodland animals surrounded by shrubs and night lights.
Printed on the renowned cashmere ring shawl, known for elegance, style and warmth! You can wear this wrap every day!

Item specifics:
Printed on pure cashmere ring shawl from Kashmir
70 x 200 cm
Natural fringe
Print shows on reverse
Dry clean or hand wash using non-chemical detergents.

Pashmala wraps and scarves have loft and this is the trademark of a genuine cashmere wrap. Cashmere fiber is crimped, giving it loft. This enables the fibers to provide warmth without weight.

Our pure cashmere wraps have become a wardrobe essential because these can be worn all year round!
Perfect to wear under a coat to keep off the biting wind and cold in cool, winter or damp weather.
Stylish when draped over shoulders or neck at work when you need a little bit of warmth when you work in an air-conditioned environment.

Pashmala images are digitally enhanced to bring out vibrant color and detail. Ultralight and effortlessly luxurious, our ethically produced scarves are made in small batches and are lovely pieces of art to wear year-round.