Pashmala Petal Swirls Pure Cashmere Shawl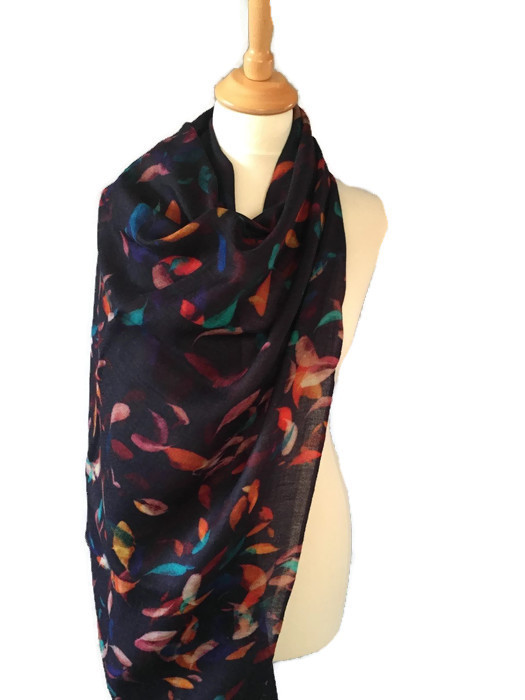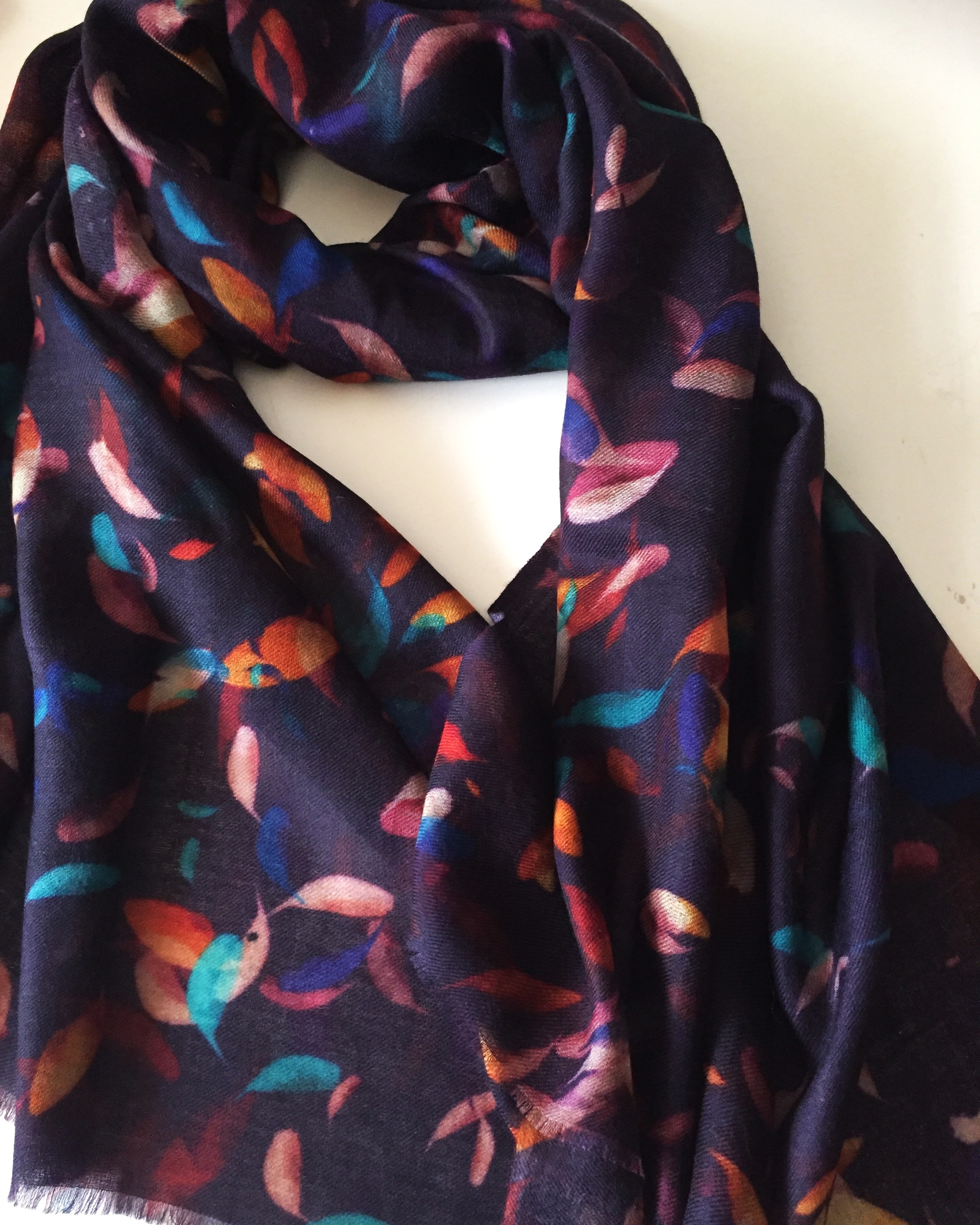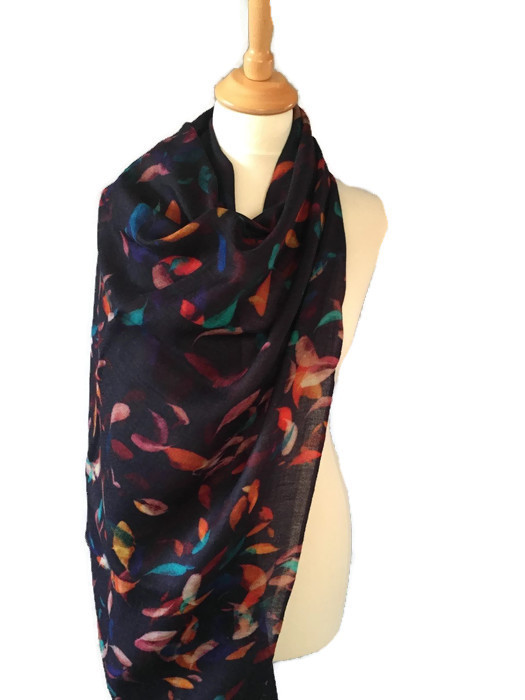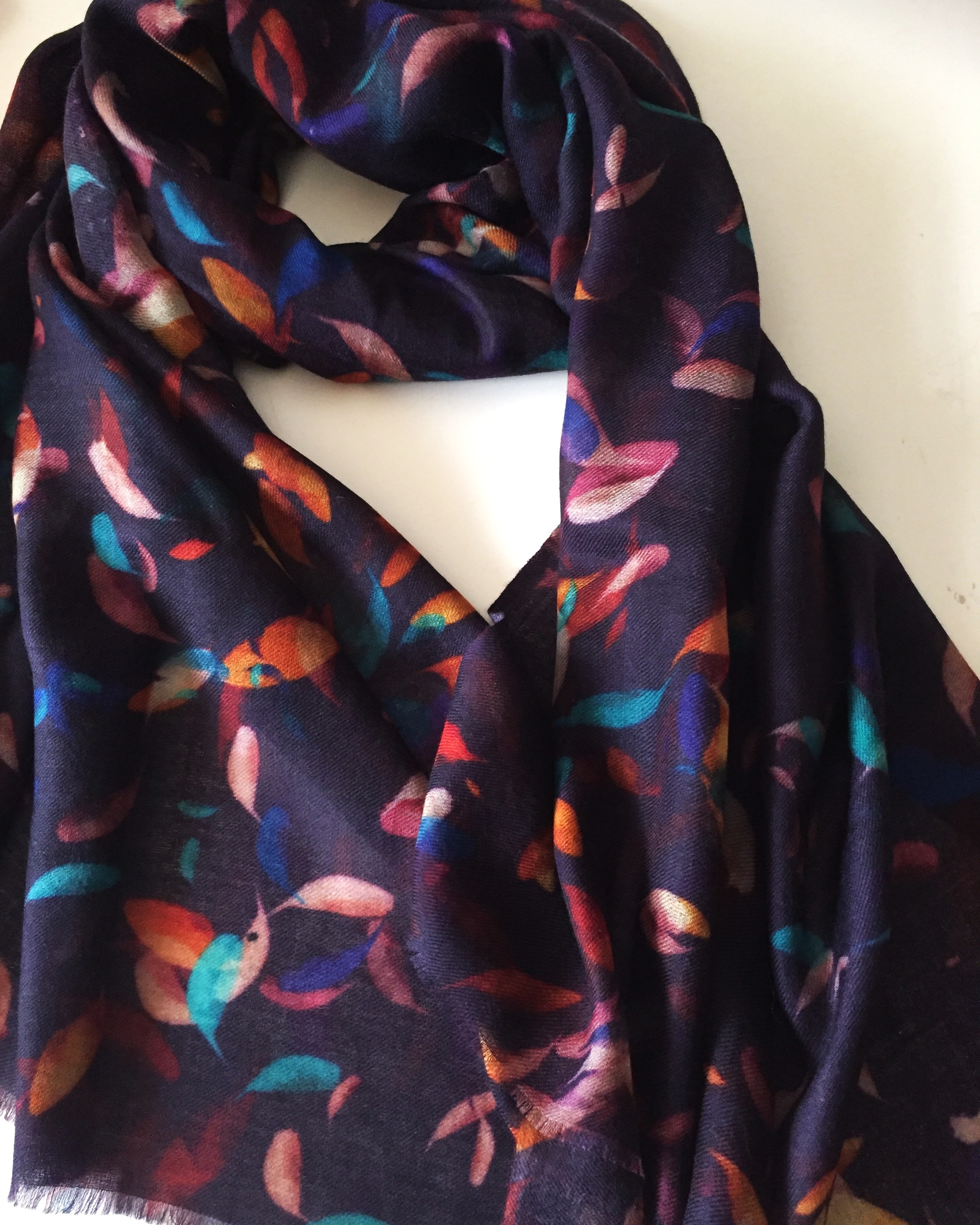 sale
Pashmala Petal Swirls Pure Cashmere Shawl
Petal swirls repeat pattern printed on pure cashmere ring shawl.
Printed on luxurious cashmere ring shawl, renowned for its fine cashmere yarn and exquisite softness. Durable to wear everyday, a godsend on cold, windy days and elegant to wear to wedding and formal occasions.
Specifications:
This scarf is printed on ultralight ring shawl cashmere at 16.5 microns with a fibre length of 38 mm.
The cashmere yarn is the best quality, soft with a sensational loft.
The print is visible on the reverse. The yarn is collected from inner mongolia.
Dry clean. Hand wash is possible but only using non chemical detergents. Hang dry and warm iron.
Cashmere wrap size is 28 x 80 inches.
Printed on nontoxic, eco-friendly dyes from Switzerland.
Natural fringes
Hand Washing:
You can pop this separately in a washing machine in a wool/delicates setting using delicate wool/silk detergent. Hang dry or iron on low setting while damp. You can iron when dry. I place cotton tea towel on top to protect the scarf when ironing.