Exquisite pashmina & cashmere scarves
We are a UK based boutique, working closely with skilled craftsmen in India who weave hand spun pashminas and cashmere wraps.
We specialize in creating unique designs in cashmere shawls.
When you purchase a Pashmala scarf, you acquire a unique piece of art.
This Week's Featured Products
Hand Loom and Embroidered Pashminas
Pashmina goats
Cashmere goats are found only at very high altitudes in Kashmir.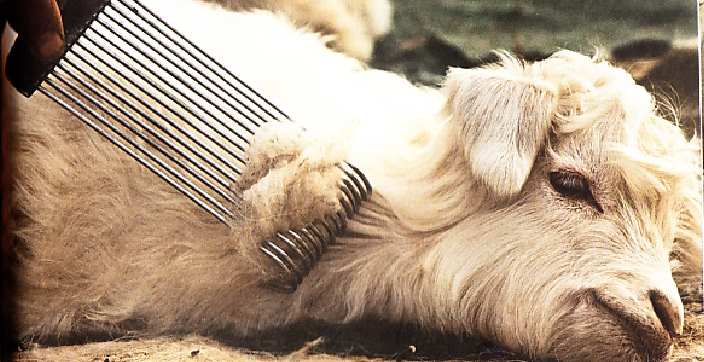 Collecting the cashmere wool
Gently removing the hair from the cashmere goat with a special comb
Combing the wool
The wool is carefully combed and separated.
Sifting through the cashmere wool
The next step is to sift through the rough, outer hair (called "guard hair") and separate it from the soft, inner hair. The wool is stretched carefully.
Hand Spinning
Cashmere wool is hand spun because it is very delicate.
Drying the yarn
Copper rods used to dry and sort the yarn.
Cashmere yarn
Natural, undyed cashmere yarn
Hand loom
Traditional hand looms are used to weave pashmina yarn.
A shuttle
A shuttle is thrown from left to right during the weaving process.
A hand spun striped Pashmina
A hand spun striped pashmina created on a hand loom
Final Washing
After the fabric is taken from the loom it is immediately washed in a herbal soap. Dyeing is then carried out by hand on each individual yarn using azo free dyes.
 
Hand spun Pashmina Stripes
A finished hand spun pashmina