Audubon Birds Inspired Cashmere Mini Cashmere Scarf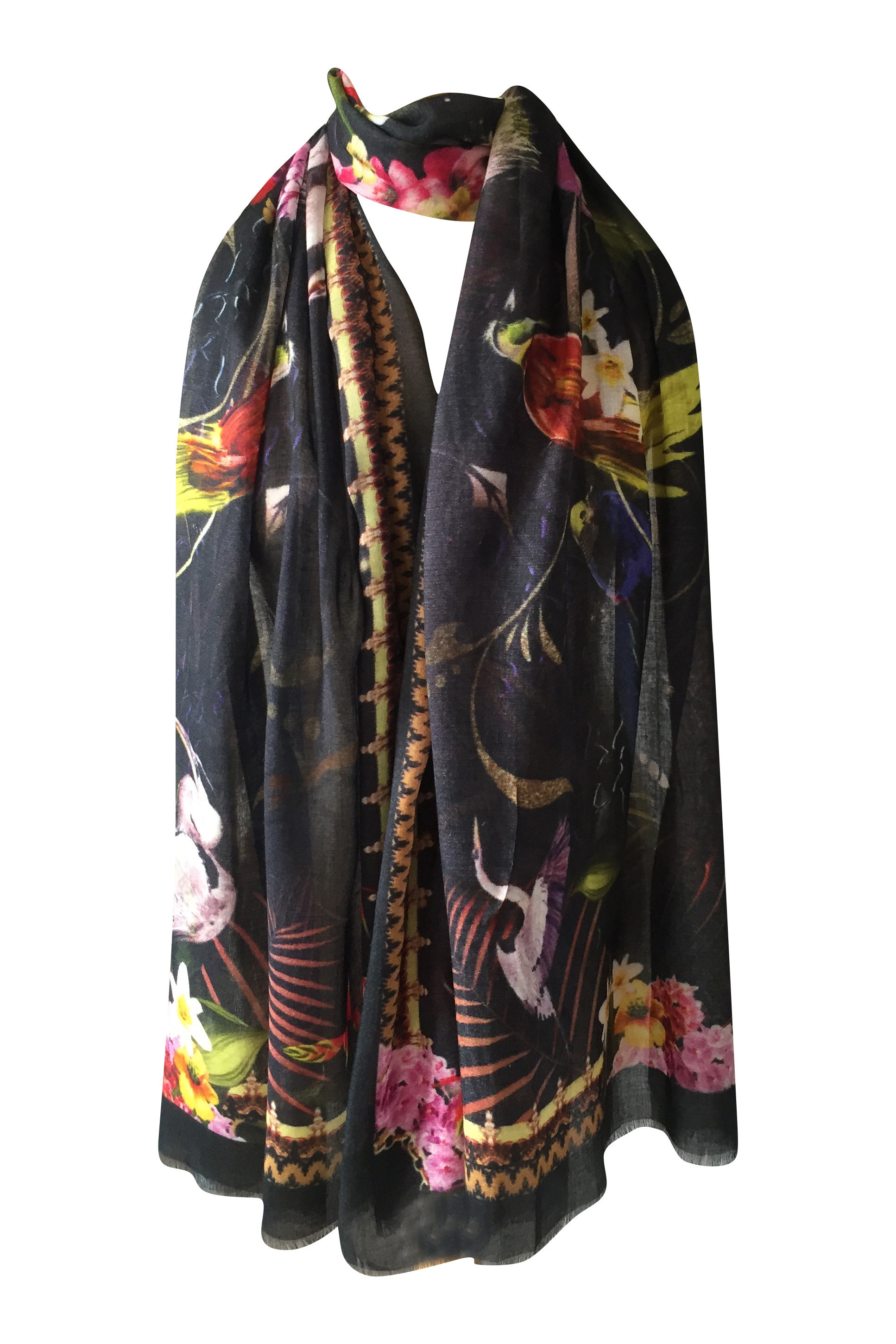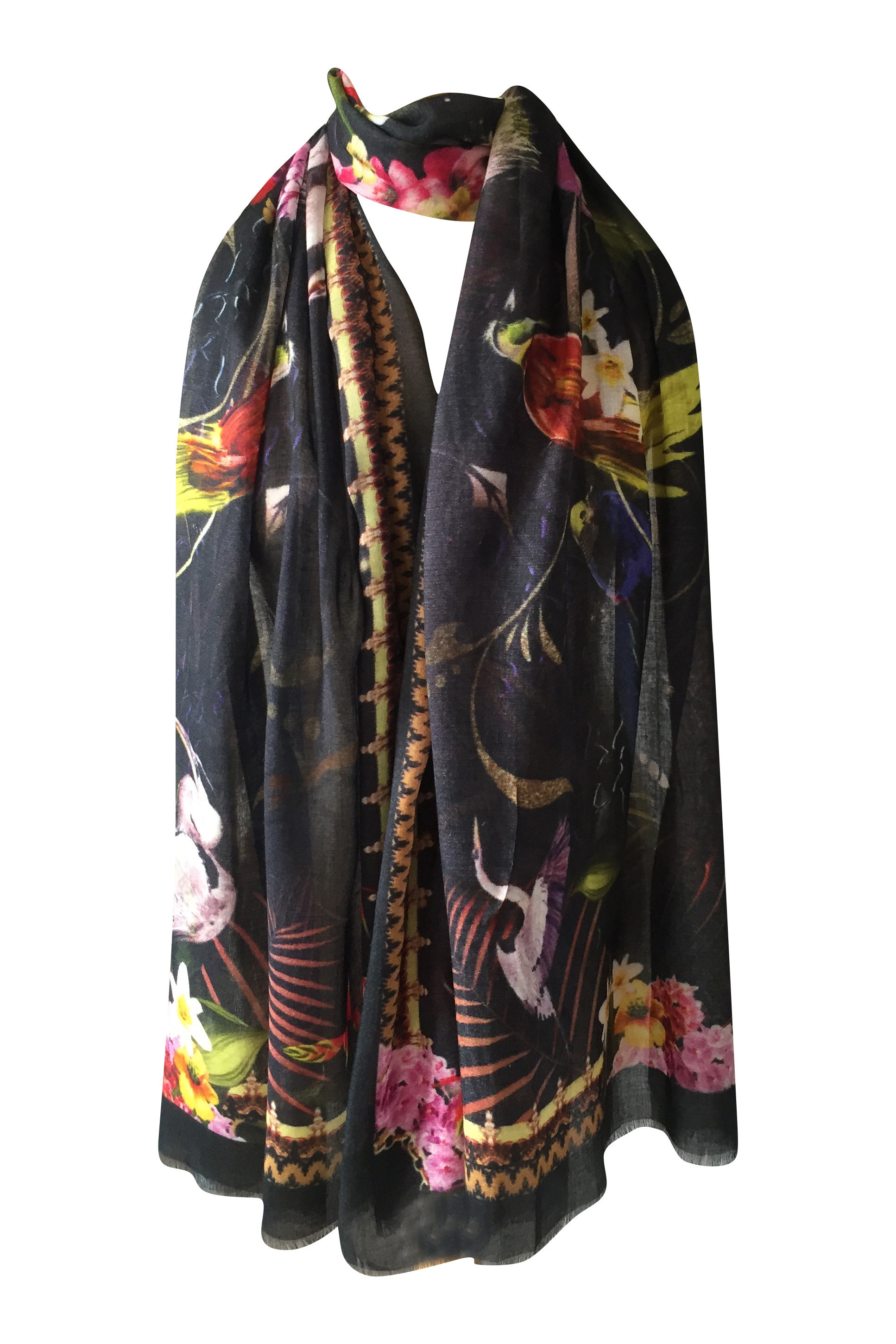 sold out
Audubon Birds Inspired Cashmere Mini Cashmere Scarf
The birds of paradise design features birds of the Amazon, flora and fauna sailing off on a great adventure! The design runs through the whole scarf without repeat.
The wrap is created on pure featherlight cashmere yarn. The whole wrap can be drawn through a small wedding ring.
28 x 63 inches. This is a scarf length.
Final Sale on this item.